Checkout what other medical spas are saying about us!
Just A Few companies that are powered by Aesthetics Pro: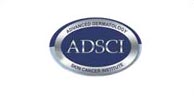 "I have been extremely pleased with my experiences with AestheticsPro powered by Inetportals both from a user-experience with the software and with customer service. The software integrates many aspects of practice management that I enjoy using on a daily basis, including: time clock, payroll, patient scheduling, staff scheduling, inventory management, email marketing, financial reporting, commission reports, and merchant services integration. The support ticket system is also extremely efficient and I always receive responses within 24 hours. This cloud-based system has been invaluable in helping me manage all four of my dermatalogy and cosmetic offices that are scattered throughout Southern California. I highly recommend this system to anyone serious about selling products in the office and managing cosmetic services."
Michael Lin, MD Board-certified Dermatologist, Founder, Dr. Lin Skincare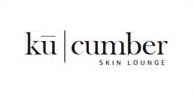 "Working with Aesthetic Pro/Inet has been great. This program has allowed us to keep booking and reports simple. It's user friendly and invaluable to growing our business. We recommend this program for brand new users and seasoned business owners."
Shay Sim, owner of Kucumber Skin Lounge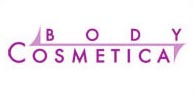 "As the Senior Vice President of a leading medical aesthetic business with multiple practices and locations, I needed a custom solution to meet our specific software needs. Aesthetics Pro Online provided us with top notch custom application development at an affordable price. We were able to merge Aesthetics Pro Online's current software features with our custom requests and even integrate additional marketing and sales tools to create the perfect web based software application. I would recommend Aesthetics Pro Online to any medical aesthetic business that is looking for more of a customized software solution."
Anna Bangay, Senior Vice President of Laser Cosmetica & Body Cosmetica

"Just wanted to thank you for your excellent customer service and training session. The last scheduling program we used was harder to learn and required lots of training hours for new employees. Your two-hour webinar taught us everything we needed to know and we have not had to call you ever since."
Chris Par CEO SonoBello Surgical Centers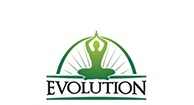 "As my company has grown, so has my need for better software to manage our wellness center. Our search led us to AestheticsPro. After dealing with the staff at Inetportals and working with the software we couldn't be happier! My office staff is amazed at how simple it is to use the program and I am so impressed with the marketing capabilities. Now I can get real time numbers and profit and loss statements with the click of a few buttons. We are also very happy with the automated appointment confirmation system. It is a great time saver and has decreased our "no shows".
I look forward to a long and prosperous relationship with AestheticsPro. I will definitely recommend your software to my colleagues."
Kimberly Marin AP, RD, Acupuncture Physician and Registered Dietitian Evolution Wellness Center, FL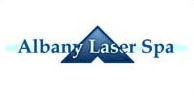 "I needed a system that was easy to use, multi functional, and could be viewed from any computer in the US. I found that it was very easy and provided many reports that I didn't even know it had, I use the reports every day to track sales and profits. I like being able to view the screens from my Android phone. I can now track my business from my car, at an airport, etc. Being able to see multiple locations on one system has been very convenient. I can view the sales combined or per location. I would recommend the software, I plan on adding 2 more locations in the next 2 weeks."
Ted Naylon CEO of Albany Laser Spa, Cleveland Laser Spa, Syracuse Laser Spa, Nashville Laser Spa